Agent For State Of The Art Raised Floor Systems
The Raised Access Floor System from SB Tech is a dual floor system installed over conventional concrete or waffle slab base, to provide a perfectly level high-load work surface with quick and easy access to equipment process utilities.
Materials are cast in a proprietary advanced aluminum alloy and include solid, perforated and grated floor panels, pedestals, stringers and associated hardware. Innovative materials exceed industry standards, resulting in increased raised floor strength, decreased weight, increased dimensional stability, improved floor access and cost advantage. Whether your facility is a small university laboratory or a large state-of-the-art semiconductor fab, the SB Tech raised access floor system will provide leading-edge project advantage.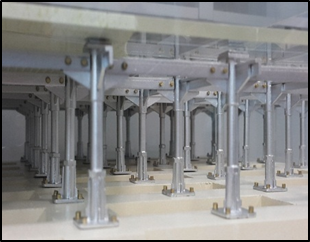 Quick Specs:

Material: Aluminum / ECO Magnesium alloy
Finish: Hammer Tone or Ni-Cr
Size: 600mm x 600mm x 37-51mm
Styles: Solid, Perforated or Grated Panels
ESD coated floor panels available
We are excited to be an exclusive agent for our partner of 10 years, providing innovative solutions to customers around the world. SB Tech and CPSG have been working together on developing new products and services that bring increased productivity to facility needs. Click here for a brochure about SB Tech's applications and specifications.
This advanced Raised Floor System offers our customers the ability to customize project requirements, by integrating utility modules with the raised floor metal system. Through new engineered technology advancements, SB Tech has developed a state-of-the-art "Raised Metal Floor Systems" for chemical manufacturing facilities, semiconductor, nanotechnology development labs, universities, research facilities, and data centers.
SB Tech's research, manufacturing, and testing facility has a highly efficient lean process. 2015 Toshiba die-casting machines are fully automated. Combining CPSG turnkey engineered modular solutions and SB Tech's technology in materials, and processes, we are able to offer a highly competitive Raised Floor System.
Options include:

Available in Metric as well as Imperial Units
Antistatic options
Solid and Perforated Stainless Steel Layer Available on Standard Aluminum Floor Tile Panels
Related Drop-In Utility Floor Modules that may include:

ClearSight® Clear View Floor Tiles
HPM Gas Floor Floor Modules
Chemical/Slurry Hook-Up Modules
Liquid Equipment Hook-Up Module for Process and Critical Waters
Inert Gas Hook-Up Modules

Customizations include sealing/nonsealing grommets, pedestal hangers/trays, guards, trim materials and related accessories to secure and protect cables and tubes.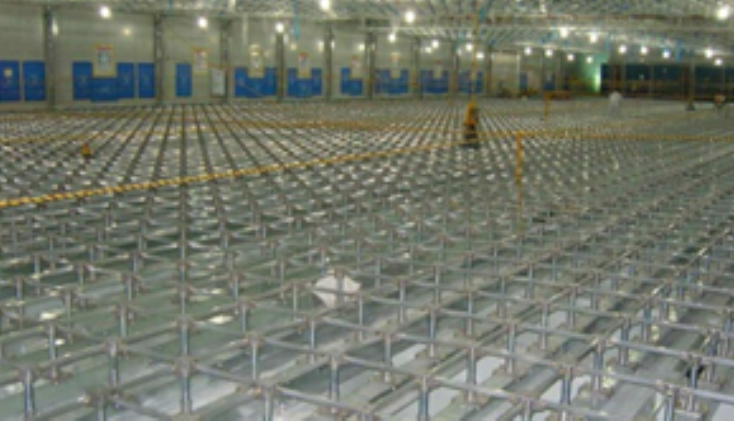 Raised floor install.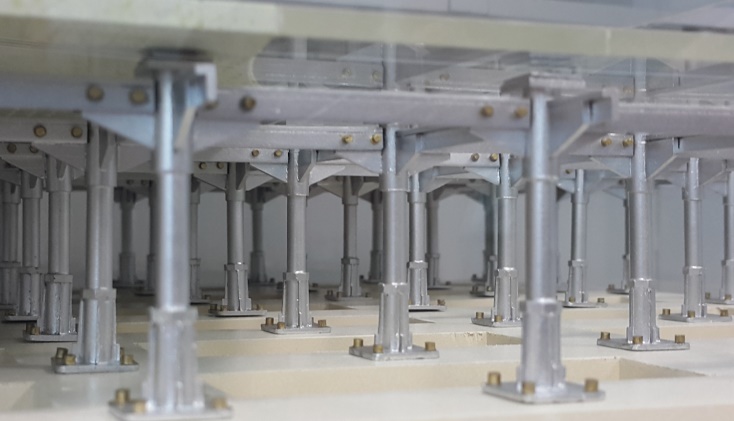 Raised floor system pedestals.
SB Tech access floor manufacting facility.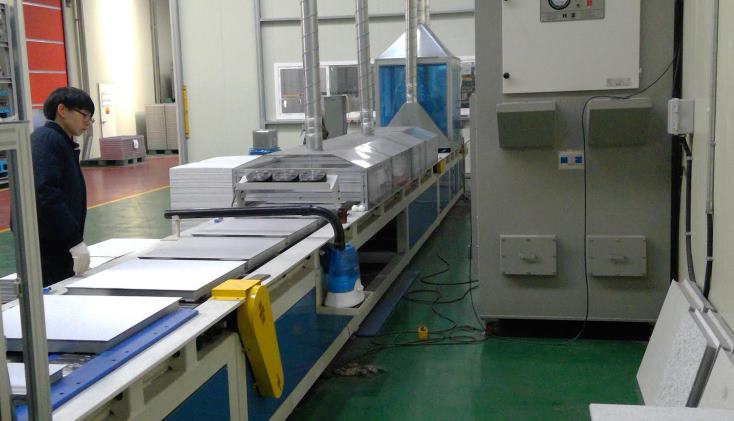 SB Tech raised floor quality inspections.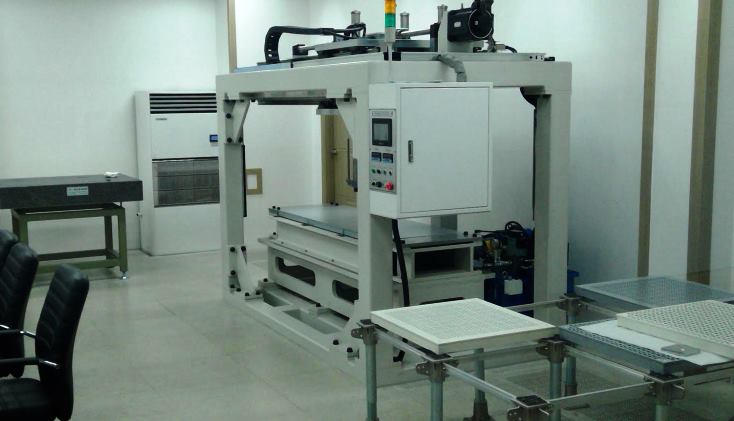 Raised access floor tile top insert process.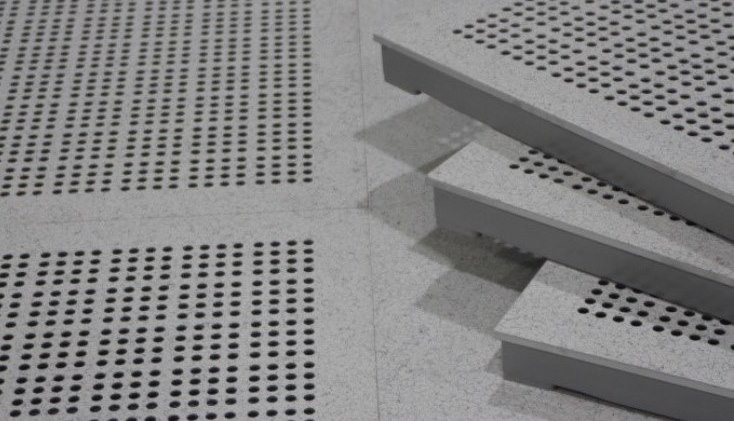 Finished perforated raised access flooring.
For more information: 802.652.1444

To request a quote: