NEHP Means Optimal Modularization Execution
NEHP is fundamentally changing how owners construct utility-intensive high-tech manufacturing facilities. Decades of experience applying engineered modularization methods, interoperable technologies (BIM), and utilizing PPMOF (Prefacilitization, Prefabrication, Modularization and Off-Site facilitation), allow us to streamline complex mechanical and process utility scopes from early development to successful execution.
THE FUTURE OF ADVANCED CONSTRUCTION TECHNOLOGY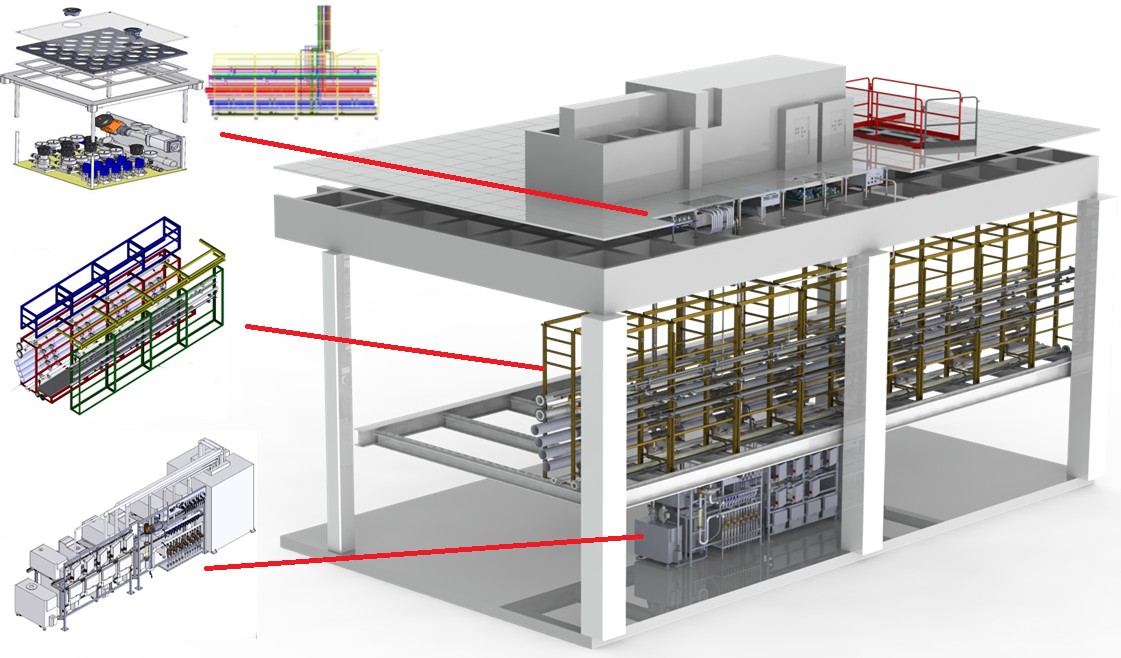 What NEHP brings to the table:
Our DNA – Modular Integration, BIM to Fab.

We are known pioneers of integrating a full modular mindset: Preprogram alignment and deployment of documented procedural details in preconstruction modular processes. Modular productivity is changing the way construction is completed.

Proven Results at Scale – 30% in schedule and cost savings.

With early-stage integration, we can improve the way process utilities are fabricated, assembled and constructed, to fast-track installation.

Experienced Team.

To address various construction constraints. Taking ownership and responsibility from start to finish, NEHP alleviates the typical customer concern of "who owns it?"

Zero Learning Curve.

We have decades of experience in modularized construction. Educating the owner and contractor's team early in project alignment with open communication to maximize financial value.

Improved Efficiency.

Modularization relies on efficient racks and skids fabricated offsite, allowing your retrofits or new installations to be designed and created in parallel with your ongoing operations. Traditional construction methods may not afford this flexibility.

Latest best practices

Facilities are becoming highly sophisticated and complex to construct using traditional methods. Implementing new modular solutions will allow you to maximize improvements in time, costs, materials, energy, skill and labor.

Emphasis on safety

Prefabrication promotes safety at the module assembly site as well as the client facility and fits with NEHP's strong commitment to safety. Most recently, our last three modularization projects, totalling over 200,000 man-hours, recorded zero reportable accidents at either the module construction or client facility sites. According to a survey in the Safety Management in the Construction Industry SmartMarket Report, "Firms using prefabrication … have significantly higher adoption levels of nearly all the safety practices measured in the survey."
Below: Diagram comparing site-built and modular construction time schedules.

Modularization and the Green Building Connection
Modularization and prefabrication building methods inherently encourage Green Building Practices. Offsite pre-fabrication and modularization happen in a controlled indoor environment, increasing efficiencies in labor and material planning. This also reduces exposures to weather, noise and contamination, Simplifying quality control practices compared to on-site construction. Industry has documented that traditional construction generates 50% more waste than engineered modular solution programs.
We cut waste in time, costs, materials, energy, and labor productivity. Our programs specifically hold project workshops to identify and prioritize technologies, processes, and deployment activities that have the greatest potential to significantly increase construction productivity.
Looking Ahead
Next millennium facilities will be highly automated using advanced technologies. Substantial design innovation will result in facilities and equipment that are more flexible and maximize space efficiency.
We have clear, concise processes, open transparent communication, highly automated resources and designers immersed in modular construction methods.
For more information: 802.652.1444

To request a quote: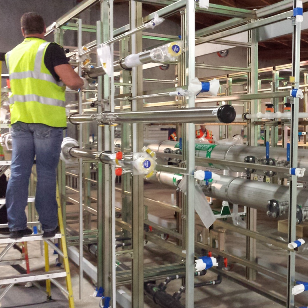 Module integration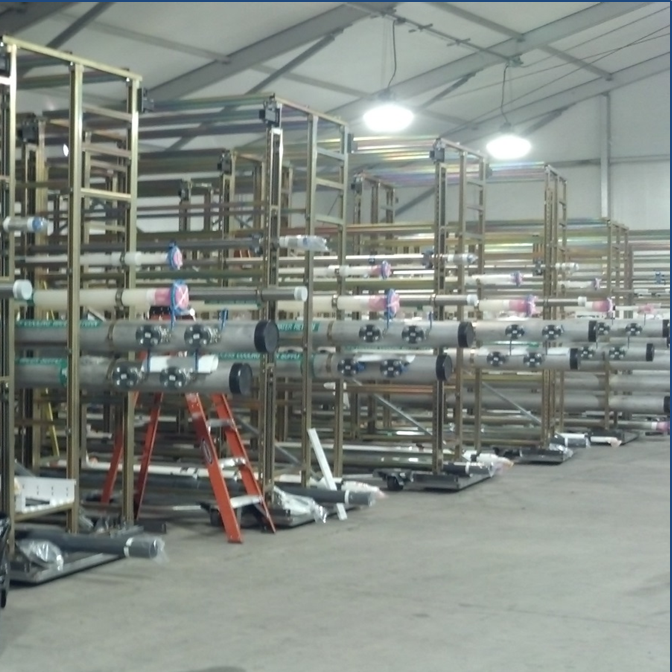 Modular assembly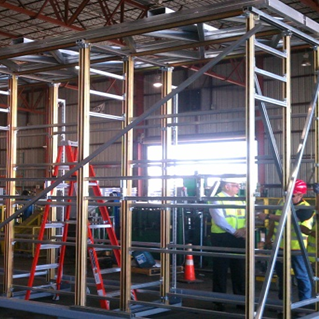 Integration at offsite facility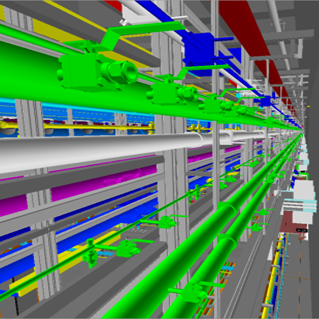 Building Information Modeling